Someone recently asked me, what are some of the use cases / examples of machine learning. Whilst, this might seem as an obvious aspect to some of us, it isn't the case for many businesses and enterprises – despite that they uses elements of #ML (and #AI) in their daily life – as a consumer.
Whilst, the discussion gets more interesting based on the specific domain and the possibly use cases (of course understanding that some might not be sure f the use case – hence the question in the first place). But, this did get me thinking and wanted to share one of the images we use internally as part of our training that outcomes some of the use cases.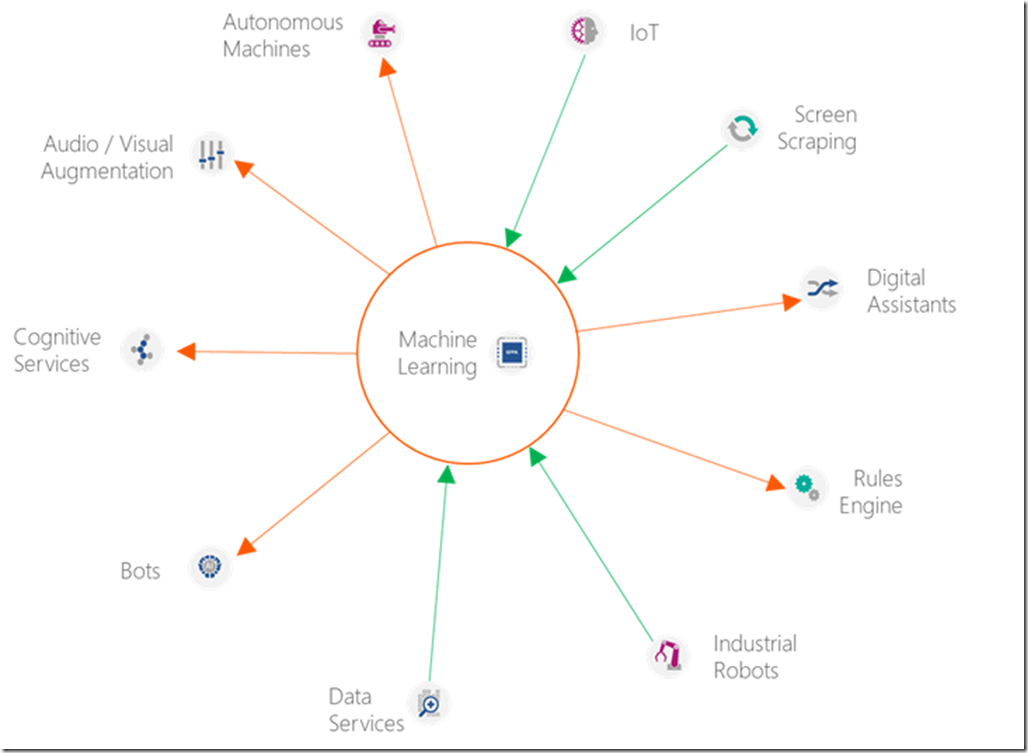 These are not 1:1 and many of them can be combined together to address various use cases – for example a #IoT device sending in a sensor data, that triggers a boundary condition (via a #RulesEngine), that in addition to executing one or more business rule, can trigger a alert to a human-in-the-loop (#AugmentingWorkforce) via a #DigitalAssistant (say #Cortana) to make her/him aware, or confirm some corrective action and the likes. The possibilities are endless – but each of these elements triggered by AI/ML and still narrow cases and need to be thought of in the holistic picture.